Vernonia Library
Vernonia Public Library is committed to providing the community with educational and cultural resources, as well as programs for all ages. Special emphasis is placed on creating opportunities for children and families in the community, which stimulate interest in, and appreciation for reading and learning.
---
Sunday: CLOSED
Monday: 10:00am - 5:00pm
Tuesday: 12:00pm - 7:00pm
Wednesday: 10:00am - 5:00pm
Thursday: 12:00pm - 7:00pm
Friday: 10:00am - 5:00pm
Saturday: 12:00pm - 5:00pm
---
Upcoming Events
View all upcoming Library Events.
---
Online Catalog
Search available books, magazines and movies, reserve materials or manage your library account online.
---
Membership
Residents of Vernonia support the library through property taxes, and receive membership for no additional fees. Membership for those outside City Limits is $25 per year, per household. Ask Library staff about sponsorship opportunities available for low-income households.
---
Materials
Materials for checkout include, books, dvds, audiobooks, magazines and board games. View items available in our collection or place a reserve by visiting our Online Catalog.
---
Services
Internet Access (5 public computer stations)

WiFi

Printing/Copying ($0.10 per page b & w, $0.25 per page color)

Faxing ($1.00 plus $0.25 for additional pages)

Scanning

Laminating ($1.00 per page)
---
Library Activities
The Library offers Preschool Storytime every Friday, 10:30am during the school year. Some special events include an annual Dr. Seuss Celebration in March, Summer Reading Program in June and July, and special performers and craft activities throughout the year.
Featured events for adults include a Writer's Group, and special author events and speakers.
Check out the Library Events calendar for upcoming programs.
---
Adventure Passes
Adventure passes available for Rice Rock Museum, Oregon Historical Society Museum, Portland Japanese Garden, and Clatsop County Historical Society Museums (includes: Flavel House Museum, Oregon Film Museum, Uppertown Firefighters Museum and Heritage Museum). Stop by or call the Library to reserve a pass.
---
Online Resources
View and search historic Vernonia newspapers online, as well as historic newspapers from all across Oregon. We are currently adding issues of The Independent and The Vernonia's Voice, with more titles to come.
Learning Express lets you review computer skills, prepare for job, college admission, or high school equivalency tests. Learning Express is made available on the Library's Online Catalog by the State Library of Oregon.
Browse over 45 databases covering a wide range of topics through Libraries of Oregon

Libraries of Oregon is a joint effort by the State Library of Oregon and Oregon State University Libraries to connect Oregonians with libraries and online resources around the state. These online resources can be used to find full text articles from magazines, journals, and newspapers, as well as reference ebooks, videos, images, and more. They cover a wide range of topics and offer research and life-long learning information for all ages. All Oregon residents have access to online resources provided by the State Library of Oregon. Libraries of Oregon's mission is to enable easier access to these statewide resources and help Oregonians connect with their home libraries.
---
Vernonia Newspapers
View and search historic Vernonia newspapers online, as well as historic newspapers from all across Oregon, through the Historic Oregon Newspapers. We are currently adding issues of The Vernonia Eagle (1922-1974), The Independent (1986-2012) and the Vernonia's Voice (2007-Present), with more titles to come.
The Vernonia Newspaper Project is funded by grants from the Columbia County Cultural Coalition and local sponsors: R & S Market, Cedar Ridge Retreat & Conference Center, Vernonia Pioneer Museum Association, Vernonia's Voice, and private donations from individuals. To continue adding content from our collection of local digitized newspapers, the Friends of the Vernonia Library is seeking donations. If interested in donating to the Vernonia Newspaper Project, please contact Shannon Romtvedt at 503.429.1818 or shannonr@vernonia-or.gov.
---
Friends of the Library
Friends of the Library is an active organization whose purpose is to help support and promote the library and its services. Talk with library staff to learn more about getting involved with Friends of the Library.
---
Volunteer
Volunteering at the Library is a great way to earn Community Service hours for school and give back to the community. Volunteers help with childrens events, shelve materials, prep crafts, help with organization projects, and grounds maintenance. If interested in volunteering, contact the Library Director. All volunteers must fill out an application and pass a background check.
---
Library History
The opening of the Oregon American Lumber Company in the early-1920s caused a huge increase in Vernonia's population. The citizens recognized that a library would be needed to meet the cultural and intellectual horizons of the community. Volunteer efforts, especially by the Vernonia Study Club, resulted in the establishment of a public library. The Library, as well as the City Hall, Police, and Fire departments shared space in the building that was situated between the current U.S. Bank building and Fuiten and Rose. In 1972 the library moved to 919 Bridge Street where it remained until 1999 when the new building was completed. The 3500 square foot building enabled citizens to have access to 20,000+ volumes including audio and video materials. Library hours were increased to 39 total each week; automated library software was installed; public access to the internet was improved; circulation increased and library programs for children and adults were offered to the community.
---
Library Policy Handbook
Vernonia Public Library Policy Handbook
---
Library Staff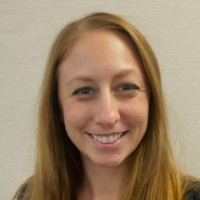 Nicole DeWitt
Library Assistant

Jami Johnston
Library Assistant
Brittanie Roberts
Library Assistant